Salam.
Makanan Jepun selalunya dianggap mentah di kalangan masyarakat Malaysia. Especially orang Melayu. Tak semua. Segelintir. Nana penggemar makanan Jepun. Nana suka sushi.
Sushi:
Sushi
(

すし, 寿司, 鮨, 鮓, 寿斗, 寿し, 壽司
)
is a Japanese food
consisting of cooked vinegared rice (
shari
) combined with other ingredients (
neta
). Neta and forms of sushi presentation vary, but the ingredient which all sushi have in common is
shari
. The most common
neta
is seafood.
Thanks Miss Google!
Kat Malaysia ni kita boleh dapati banyak restoran Jepun. To name a few we have Sushi King, Sakae Suhi, Izakaya, dan banyak lagi. Mari kenali sushi yang pelbagai ini... (cakap macam cerita kartun alih bahasa Jepun). Nana tak makan semua. Let's see what are my favourite and highly recommended.
salmon nigiri
ebi nigiri
tamago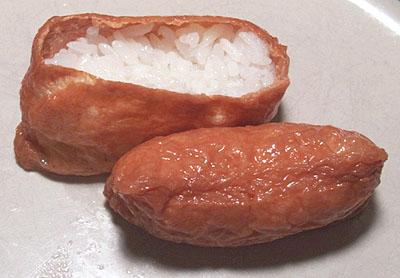 inari
kanikama
chigiriage
tuna maki
Kalau ada yang dah bosan makan benda yang sama je hari-hari, sila la try sushi. Sihat je makan sushi ni. Minyak pon tak de. Sushi yang dalam paket boleh didapati dengan mudahnye di Giant, Tesco dan Mecato di Plaza Damas.
Cuba jangan tak cuba!
Tata!
xoxo
Iziana Nadia Ismail